You have probably noticed that at 1to1PROGRESS we teach more than just English. Among our range of training courses are also Spanish, Italian, German… and even FLE! This acronym stands for French as a Foreign Language. But what exactly does this mean? Let's find out more about this slightly different language training.
What's French as a Foreign Language ? Definition…
You have no doubt already heard of FLE (pronounced "fleu") lessons, without necessarily knowing what is involved. These are French lessons intended for a non-French-speaking audience.
FLE is not the same as FLM (Français Langue Maternelle), which refers to the teaching of French to native speakers of that language.
French as a Foreign Language thus consists in teaching the language of Molière to learners (generally adults) through a series of specific and adapted teaching methods.
You should be aware that there are in fact two types of FLE lessons:
those intended for non French speakers who wish to learn French;
and those intended for French speakers who wish to teach French.
At 1to1PROGRESS, only the first category is covered by our training offer.
French as a Foreign Language classes: Who are they for? Why take a course?
With approximately 300,000 million speakers, French is the 5th most spoken language worldwide (source: Observatoire de la Francophonie, 2018). Choosing to learn this language to join this sizeable community of speakers makes a lot of sense!
FLE learners' expectations can be quite diversified. Generally speaking, non-French speaking students who follow French as a Foreign Language (FLE) courses want to be able to :
live in France and be autonomous;
work with French companies;
follow studies related to France;
or simply for the love of the language.
FLE lessons are different from literacy classes. They go beyond learning to read and write.
Conversational aspects of the language and oral practice are also emphasized. This is usually done through active learning: role-plays, dialogues and interactive exercises.
👉 Worth knowing: French language proficiency is acknowledged as a professional skill just like English language proficiency, for example. The FLE training provided by 1to1PROGRESS leads to a certification.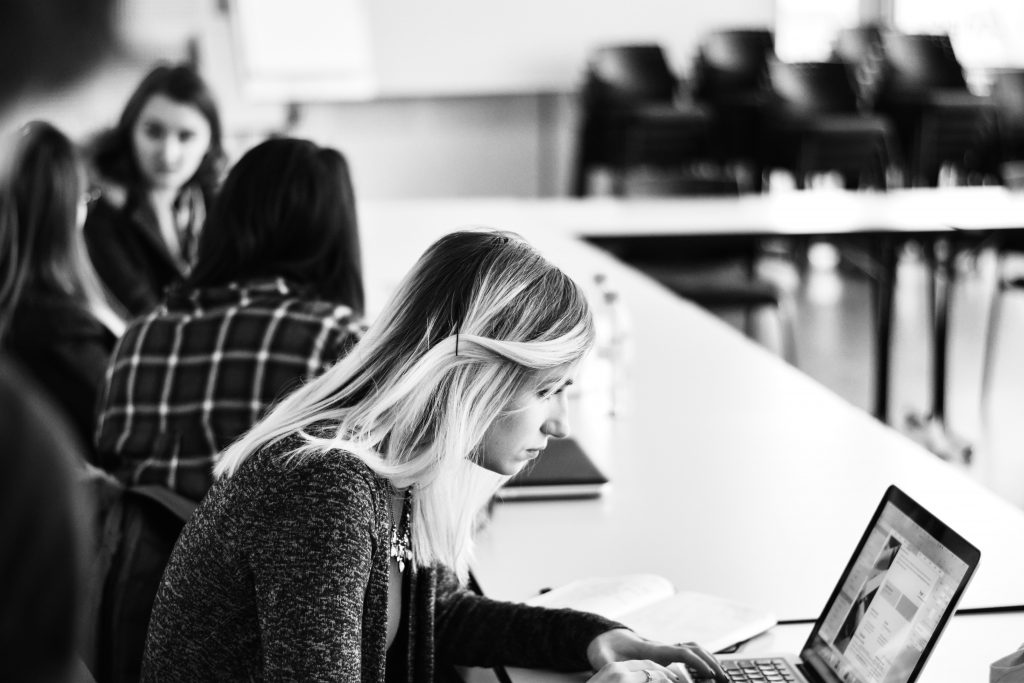 Teaching French to a non-French speaking audience
French as a Foreign Language courses are aimed at a broad range of audiences. Consequently, trainers must adapt the content of their lessons on an ongoing basis to ensure that the objectives and success of language training are achieved.
Multiculturality is another important consideration when teaching French as a foreign language. Trainers thus ensure that their lessons respect the culture and values of foreign learners, both in terms of content and form.
As with other languages, our aim is to ensure that learners receive a high-quality training that will enable them to achieve the desired level of language proficiency.
FLE at 1to1PROGRESS
Before they begin their language training, learners undergo a language audit to establish their initial level. Then, together, we determine their training objectives and establish a made-to-measure training programme. 
All our FLE trainers are natif speakers qualified in French language instruction techniques for adults.
With our Blended Learning method, you benefit from the teaching and guidance of your trainers as well as the flexibility offered by our language training plateform. There, you will be find numerous teaching materials allowing you to learn the language more independently and freely.
Our FLE courses also provide preparation for the language certification of your choice:
BRIGHT Language ;
DCL (French Ministry of Education diploma)
PIPPLET.
Your certification will enable you to confirm your level of French with your employer or any other institution (French administration, university, etc.).
✨ 1to1PROGRESS Perks: Our Certification Manager assists and supports you in enrolling to the different language proficiency tests so that you can focus on your training.
Our FLE language courses meet the same high quality standards as all other languages on offer at 1to1PROGRESS. Whether you are interested in working in France or in developing your language skills in a particular professional field (tourism, logistics, catering, sales…), we can provide you with training programmes adapted to your needs.
Our Training Consultants are available to discuss your FLE training project :