An operational and personalisable e-learning
E-learning offers a real pedagogical added value in a blended learning approach.
Our educational resources are adapted to different levels and promote the acquisition or development of language skills.
The memorisation of vocabulary and expressions associated with situations encountered in a business context is guaranteed!
The components
a dedicated environment for educational resources: virtual library

a news immersion tool: My Media (videos and articles)

a configuration tool: Microlearning
The virtual library
More than 3000 resources in two categories:
Learn: theoretical pedagogical resources (grammar, vocabulary, practical sheets, Workshops…)

Practice: interactive pedagogical resources (varied and stimulating exercises, certification materials…)
The perks
Intuitive filters for easy navigation

Unlimited access to series of learning activities and suggestions to go further

Corrections and explanations in real time, scores at the end of each sequence

Resources available on PCs, smartphones and tablets, 24/7
My Media
This news immersion tool gives access to quizzed videos and articles from international news agencies.
My Media improves oral and written comprehension, and enriches the lexical field.
The perks:
Attractive and varied themes with different accents and paces

Interactive quizzes by level and subtitles in the target language

Resources available on PCs, smartphones and tablets, 24/7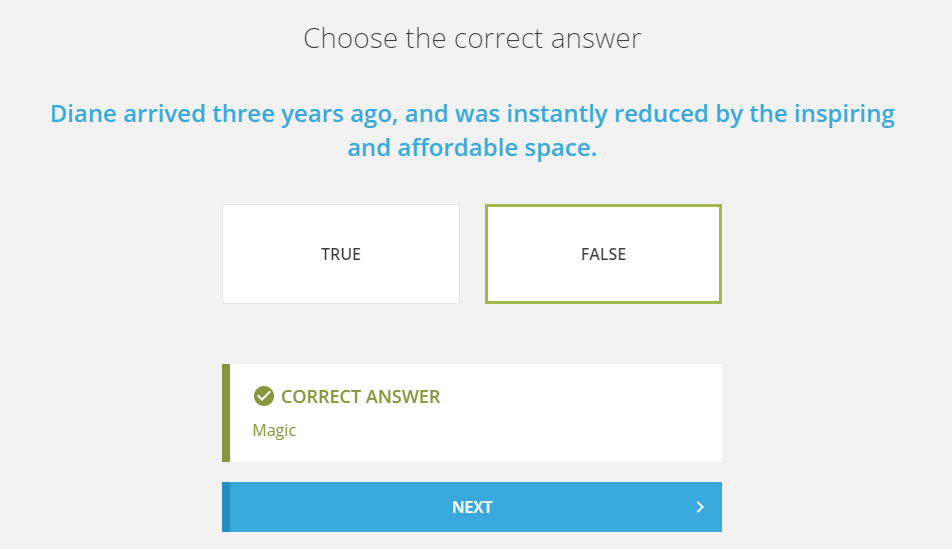 Micro Learning
Microlearning allows to configure receipt by email of video(s) and/or article(s) from My Media to learn at your pace.
Frequency

Themes

Type of materials (video(s) and/or article(s))
The learning preferences can be changed at any time.