What if English was part of your company's skills development plan? Don't you think it is worth it? Let us change your mind! Increased competitiveness, employee loyalty, flexible training in line with your company's needs. Training your employees in English could have many benefits…
1. Did you know that employees who improve their English become more competitive?
English paramount in the business world. This is not a new fact, and yet many French companies are still behind in its usage.
According to an EF English study in the famous Harvard Business Review, French workers are far from having a sufficient command of Shakespeare's language. With a score of 54.8/100, we are a far cry from the Danes, who are at the top of the rankings (with a score of 73.8/100).
However, it would seem that a company whose employees are fluent in English performs better overall. Indeed, knowledge of foreign languages is a real competitive advantage in a globalized environment.
It's not per chance that many companies (Samsung, Honda…) have made English their working language, even though it not most employees' mother tongue (source).
Training "the troops" is a long-term strategy. You may not need bilingual staff now, how about 1, 2 or 5 years from now? Think big!
2. Open your company to international opportunities
English speaking teams are a way to open your company to opportunities in foreign markets. You would be able to consider collaborations with suppliers and customers from all over the world. Sky's the limit.
Adopting English in your company can also enable you to attract international talent. Imagine being able to recruit without borders and language barriers.
A Bulgarian project manager, a sales manager trained in Great Britain, a Spanish logistics manager… With employees who speak fluent English, you will have no trouble building eclectic teams that are in tune with today's world.
3. English language training adapted to corporations
Very often, language training is perceived by employers as being too academic. While this may have been true several years ago, today a lot of things have changed.
Old-fashioned flipcharts have been discarded together with English lessons focused solely on grammar. Who could blame employees who reluctantly took their training! Today, these lessons are bespoke to the needs of your company and of the employees that compose them.
With 1to1PROGRESS for example, the courses are tailor-made, according to the expectations and level of each learner. Business English, medical English, or even English specific to aeronautics… Everyone can develop language skills that are directly applicable to their job and field of employment.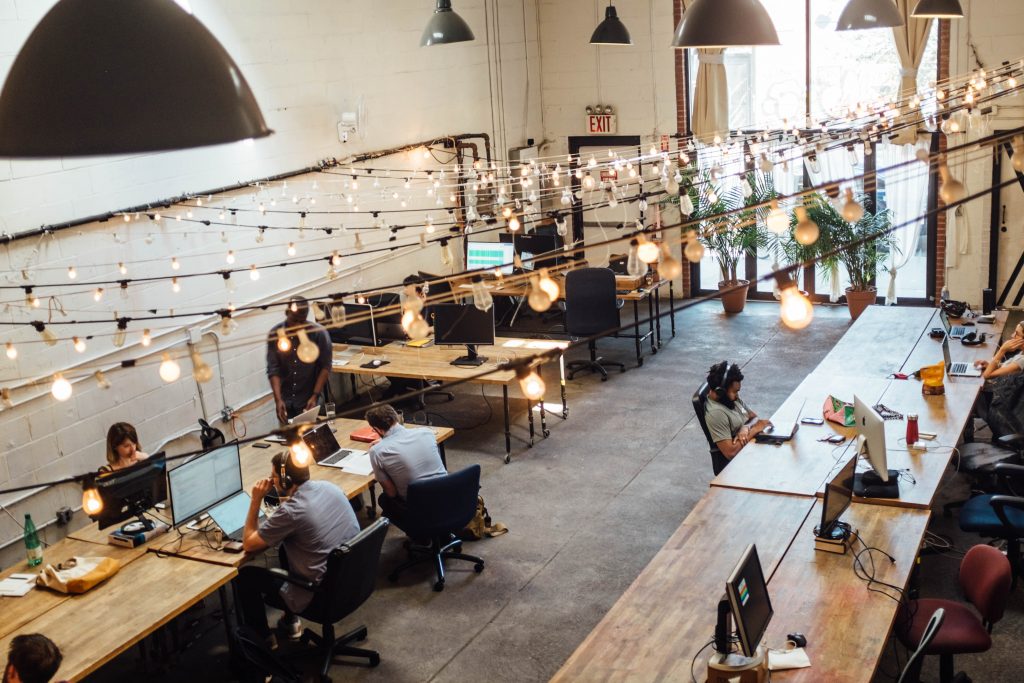 4. Blended Learning: the ultimate flexible English training
With Blended Learning, language training is more flexible than ever before, and training employees in English is no longer distressing. Your employees can choose to train on or off the job. They even decide how long their sessions will last.
How is this possible? Blended Learning is a training modality that combines the advantages of face-to-face and distance learning. All courses with the trainer are delivered via videoconferencing or telephone. The training is complemented by independent exercises and quizzes on a dedicated learning platform. Thus, the trainers do not need to come to your premises, and your employees are no longer obliged to travel to a training centre. Logistics are reduced to a minimum: a computer or a telephone and an internet connection are all that you need.
💡 Good to know: 1to1PROGRESS Blended Learning language training courses are CPF eligible and QUALIOPI certified.
5. Training employees: a way to build employee loyalty
Is your company experiencing turnover problems? Did you know that training can be a real lever for retaining your employees? Training your employees is a very good way to enhance the image of your company and to show your involvement in the professional development of your employees.
Among the most attractive training courses, language training, especially in English, is at the forefront. Train your employees in English in 2021 and they will be able to make your company benefit from it in 2022, 2023, and more!
Convinced? Do not hesitate to contact us so that we can build together the language training project for your employees. Our dedicated team is at your disposal to accompany you in your approach.