Do you want to learn an internationally recognised language other than English? With more than 400 million native speakers, and twenty or so Spanish-speaking countries, Spanish will meet your expectations. There are hundreds of training courses and learning methods dedicated to this language. How do you find the one that suits your needs? Let's take a look at the most important criteria to consider when choosing a Spanish course.
1. Find the right Spanish course
When it comes to the type of course, there is a lot to choose from. You can choose to learn Spanish on your own using textbooks and/or apps. However, this is not the easiest, nor the fastest way to learn Spanish.
The best way to learn a language effectively is through professional teaching, either at school/university or through a language training organisation.
You will generally have a choice between 3 learning methods:
Face-to-face;
Distance Learning;
Blended Learning.
Face-to-face language training
This is the most traditional form of learning, as it is the one you will find in a classroom setting. In this configuration, you are brought together with your trainer to pursue your Spanish lessons. This can be done in a dedicated place, such as a classroom, or at home in the case of private lessons.
The advantage of face-to-face training is that you are in direct contact with your trainer. You therefore benefit from "live" learning and follow-up. On the other hand, this implies significant logistical constraints. You and/or your trainer must come to the place of learning at a set time. This therefore requires a certain organisation.
Distance learning
This is the exact opposite of face-to-face lessons. Here, everything is done remotely using the Internet and digital tools. You have access to online lessons and exercises and can practise wherever and whenever you want.
E-learning language training offers the greatest freedom, but requires a high degree of autonomy. In addition, not all distance learning Spanish courses offer follow-up by a trainer or coach.
Blended Learning
Blended Learning is a hybrid training method which combines the pros of face-to-face and distance learning … without the cons! You benefit from the same freedom as with e-learning thanks to a dedicated language platform and online resources, while having access to lessons with a trainer. 
The difference between this and face-to-face is that these lessons take place remotely, by phone or web conference, so you don't need to go anywhere. Depending on the training organisation you choose, you can book your lessons at a time that suits you best.
At 1to1PROGRESS for example, lessons are available 24 hours a day from Monday to Sunday. You can book your Spanish lessons up to 30 minutes before the start of the session for maximum flexibility.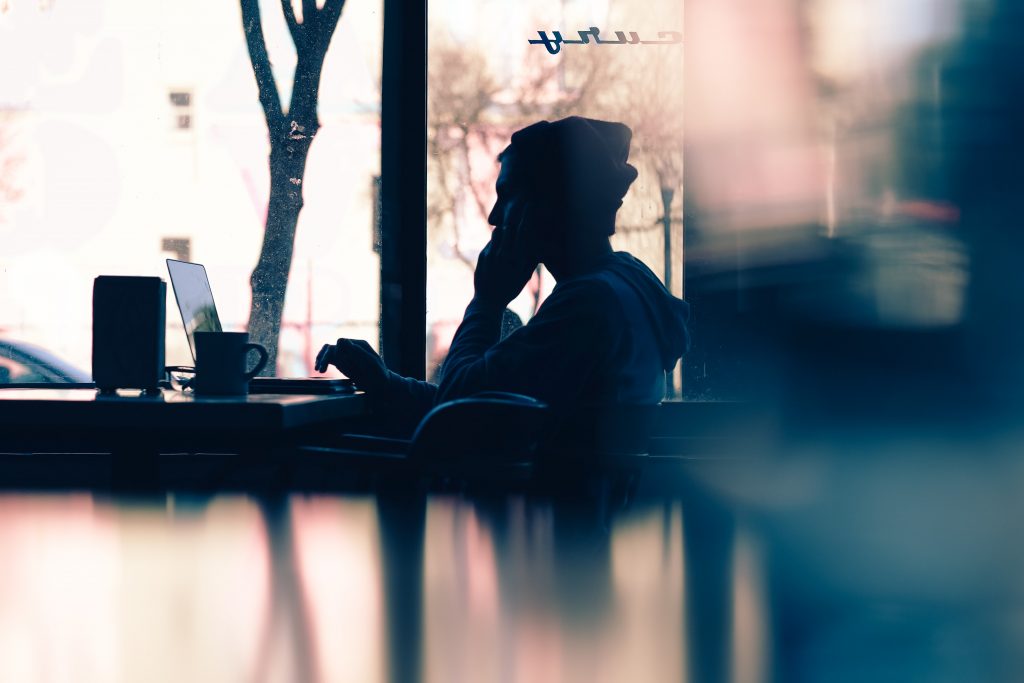 2. Choose a course with adapted educational resources
Before starting a course in Spanish, take a look at the resources, contents and course materials available. Are they suitable for your needs?
If you are a beginner, for example, you need resources that are simple but still aimed at adult learners. If the training offers you teaching materials for children, you'd better not bother. Otherwise, you will quickly get bored and demotivated.
Likewise, if you are looking to improve your professional Spanish, does your chosen course offer lessons that will meet your expectations? Do the resources offered focus on your professional field?
Ideally, of course, you want to find a training organisation capable of offering you a tailor-made program with courses and content that match your requirements in every aspect.
3. Call on professional and native Spanish trainers
The success of your course will depend on the skills of the trainer. We strongly recommend that you choose a professional trainer who is familiar with the tenetsof teaching languages to an adult audience. This way, he or she will be able to adapt to your level, keep you motivated and help you learn Spanish more effectively.
Whenever possible, opt for trainers who are native speakers of the language they teach. They will be able to teach you all the subtleties of the language that are not necessarily acquired by non-native speakers.
If you can, maybe even choose a trainer from the Spanish-speaking country that interests you the most. There are, in fact, fairly significant differences between the Spanish (Castilian) spoken in Spain and the one used in Latin America. Besides the accent which is not the same, some words or expressions are also very different.
In order to choose the right Spanish course, you must therefore take into account 3 major aspects:
The training method, which must be flexible, and also allow for educational follow-up;
The quality of the training's resources and contents: you must be able to learn Spanish in accordance with your level and your needs;
The trainers' skills and their relation to Spanish.
If you want to start a Spanish course in Blended Learning with a tailor-made programme, 1to1PROGRESS' Spanish-speaking trainers are waiting for you!