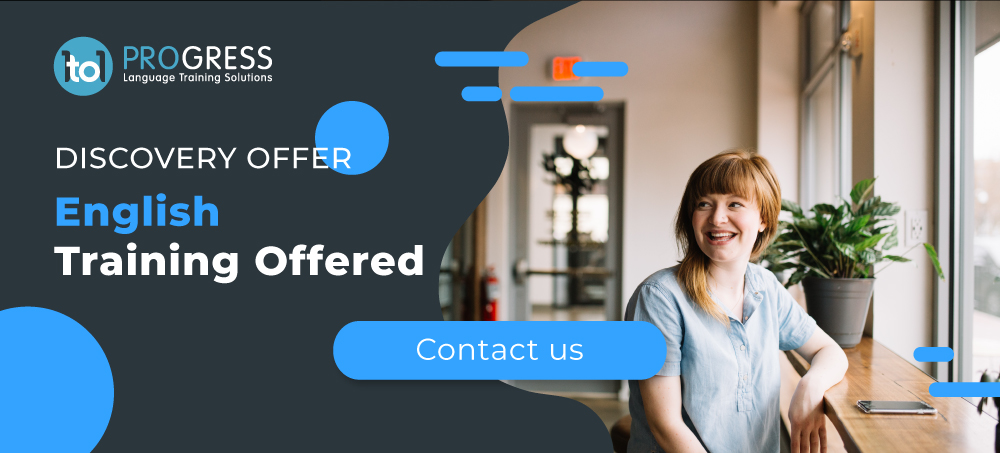 As we begin the summer period, 1to1PROGRESS is launching an offer of its distance language training solutions and would like to showcase the benefits to companies who could become prospective clients.
Up to 5 training courses offered per company exclusively to companies that are not yet customers and have never tried our offer.
Our 2022 Discovery Offer, worth €225 excluding VAT, includes :
6 lessons of 30 minutes each, with a native trainer, on a one-to-one basis
5 hours of group sessions to discuss a wide range of topics
Unlimited access to e-learning to enhance your skills in between lessons

Terms and conditions: offer exclusively reserved for non-customer companies that have never tried our services, with a limit of 5 training courses offered per company. The training courses must start between 1 March and 31 August 2022 and are valid for 30 days, with no possibility of extension. The deadline for subscribing to the offer is 15 July 2022 inclusive.
---